Welcome at the Herman Ottó hunter club website.
The company was founded at 1950. To fresh up the memory the area was excellent for hunting game to bird and rabbit. Also was available bustard , quail and partridge and roebuck but wild-boar is not . One of hunter man inheritance oldest Brindza István you can see some history. At 1960th January 10th were killed 63 rabbit. Not many car was available so hunter man and his hunting had to go on foot , but for his hunting assistant had to carry all the rabbit on his body so this activity was really hard that period.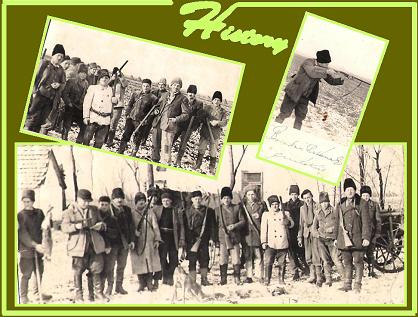 Today the company has 47 headcount the area is 8700 hectare. Unfortunately the rabbit population is decreasing so this animal hunting forbidden. But due to the wild husbandry yearly 800-1000 bird , 20-30 roebuck what is taken by paid hunter man and let me inform that example last year 22 wild –boar was killed. The food for animal is continually taken at the area and build up 19 high stand next to it to wait for your prize . But jeep also available with the gamekeeper who is look after in advance which area what kind of animal you can find so the success is guaranteed quickly.
Let me say 2 people as reference. Her. Werner Preiss and Mr. Pethő Károly they are visit every year in the last 10 period and taken more than 100 roebuck.
If you had any question do not hesitate to contact us via phone ( English speaker : Brindza István + 36 -30-148-506) or write e-mail.
Come to our place and enjoy your hunter game!